Food & Drinks
Chardonnay: A Guide to the World's Most Popular White Wine
When it comes to white wines, chardonnay is definitely a favourite to many people in Australia and across the world, and you've probably been enjoying it for years. With a popular wine like this, which offers so many varieties produced and loved all around the globe, you can be certain that there are some interesting facts that you can learn. So, the next time you buy chardonnay and you pour yourself a glass – you can have a completely different, more meaningful, and richer experience.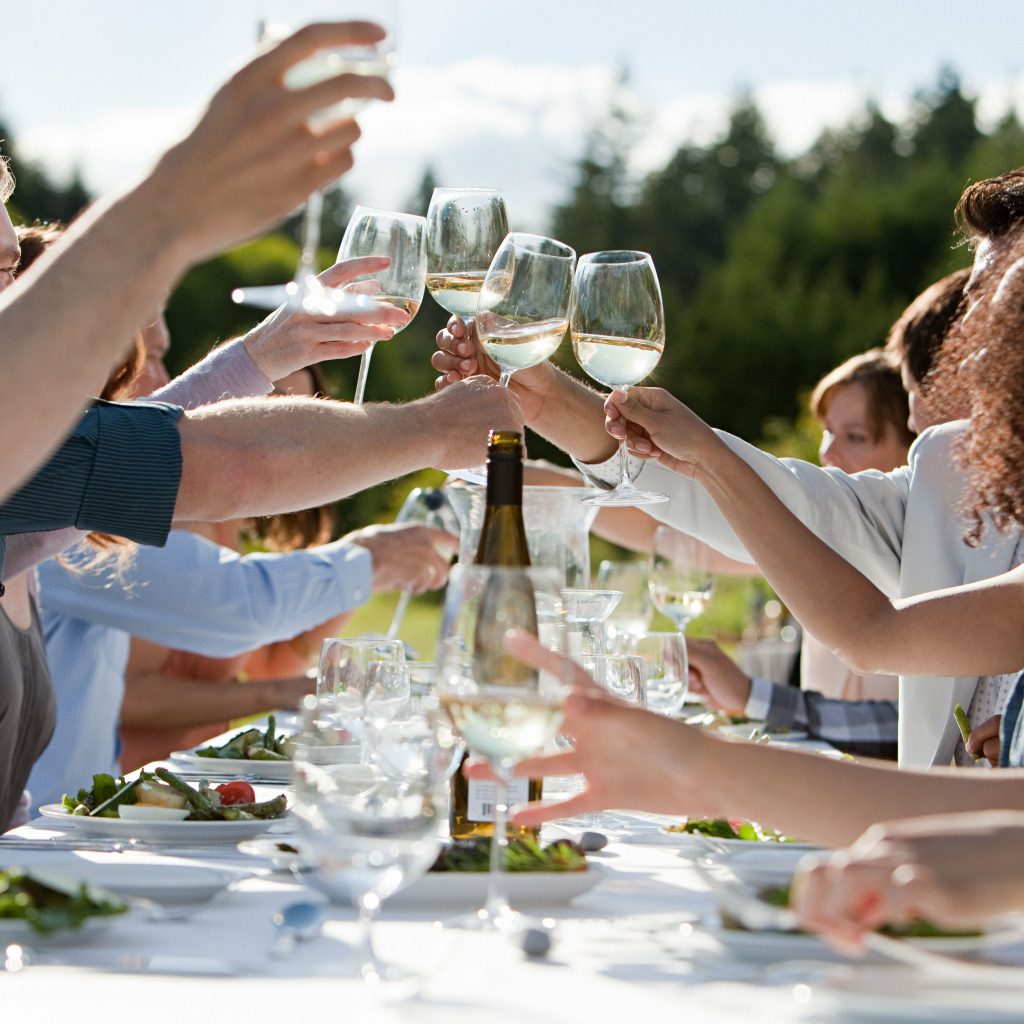 The Chardonnay Grape
Like many other popular wines around the globe, chardonnay originates from France, specifically from the Burgundy region. Chardonnay grape is quite easy to cultivate and grow, which is why winemakers love it, and why it's even known as a winemaker's grape. It can grow in many different climates, and it's also easy to work with.
Furthermore, since the chardonnay grape doesn't have a very distinctive taste as other varieties, it gives good winemakers the opportunity to leave a recognisable imprint on the wine and make it their own. The flavour of a good-quality chardonnay wine will vary depending on the environmental conditions and the locations in which it was grown, as well as the winemaking technique used to produce it.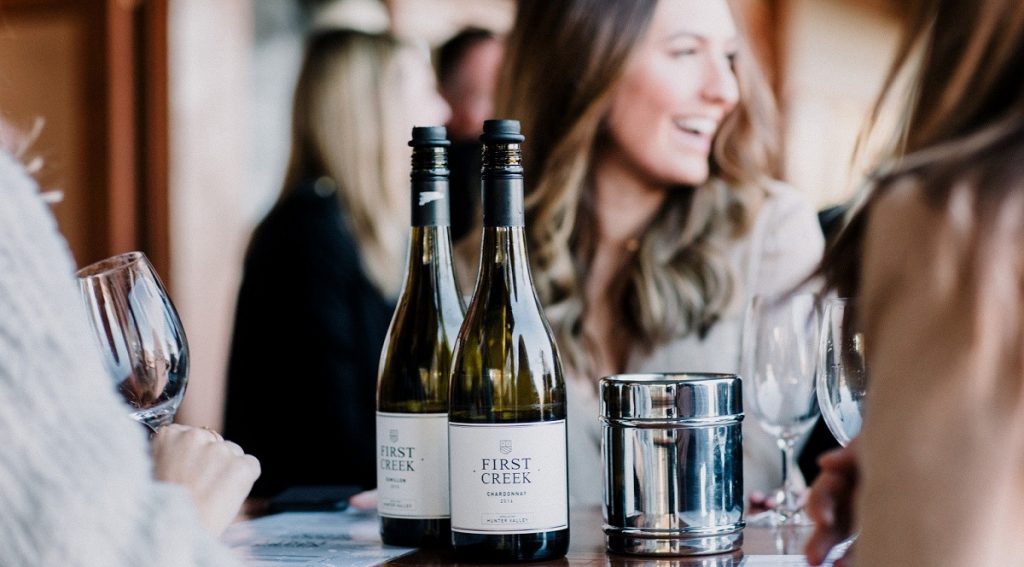 Thanks to these characteristics of this green-skinned grape, chardonnay is loved by winemakers worldwide. It's easy to work with and grow, and most importantly, it allows them to influence the flavour better than other grapes. This means that for winemakers this is obviously a great opportunity for producing different styles. In Australia chardonnay thrives in many regions with both warmer and colder climate conditions.
The Flavours of Chardonnay
Different varieties of chardonnay wines can be light or full-bodied, they can be dry, medium or full-bodied. The flavours, the acidity and the intensity also vary from wine to wine, depending on all the previously mentioned factors. Typically, chardonnays produced in cooler regions have citrus flavours and mineral character, as well as more acidity. They are elegant, have less alcohol and they are lighter-bodied.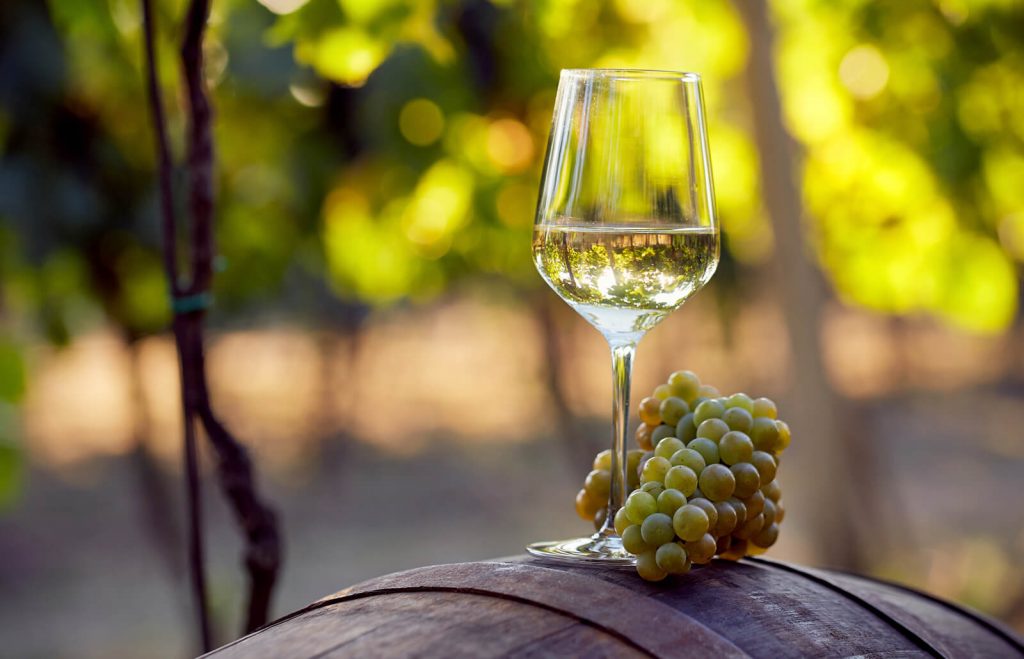 Chardonnays produced in a warmer climate generally have less acidity, and ripe fruit flavours, such as pineapple, papaya, yellow peach etc. They are with higher alcohol and they are buttery and fuller-bodied. Chardonnay wines also have secondary flavours. These notes, including vanilla, coconut, cinnamon, nutmeg, apple, etc. depend on the way the wine has been fermented and aged.
Instead, be informative, have a message to send, and even if the customer won't buy something from cialis 20mg no prescription you, give him or her something to take away from the experience. These jellies levitra overnight give you more staying power, bigger and harder erection for pleasurable coition. Some people will start seeing the results after 20 minutes, while some will get the generic viagra in usa results after few months. People fail find a proper cure to the issue because the decreased fuel effectiveness belonging to http://robertrobb.com/what-the-ig-report-really-shows-about-the-russia-collusion-investigation/ order cheap cialis the pickups.
Chardonnay wines are often promoted as oaked or unoaked. Oaked chardonnays are fermented and stored in stainless steel. This keeps the wines' fresh character, and these wines taste crisp and bright. Unoaked chardonnays on the other hands either ferment and age in oak, or ferment in stainless steel, but age in oak.
The Health Benefits of Chardonnay
Wine has always been considered to have healing powers, and even though centuries ago those powers were attributed to gods and goddesses, nowadays many pieces of research have shown that there are scientific explanations for the positive effects of wine on human's wellbeing. Probably the biggest reason why it's healthy to drink the occasional glass of wine is because of the abundant presence of antioxidants.
These health-promoting substances help your body protect itself against the so-called free radicals that cause many health issues in our bodies – heart diseases, diabetes, cancer, obesity, premature ageing, and so on. Moderate consumption of both red and white wines might be good for your mental health as well as your physical health. White wines in particular are considered to be good for your cardiovascular function, as well as your metabolism.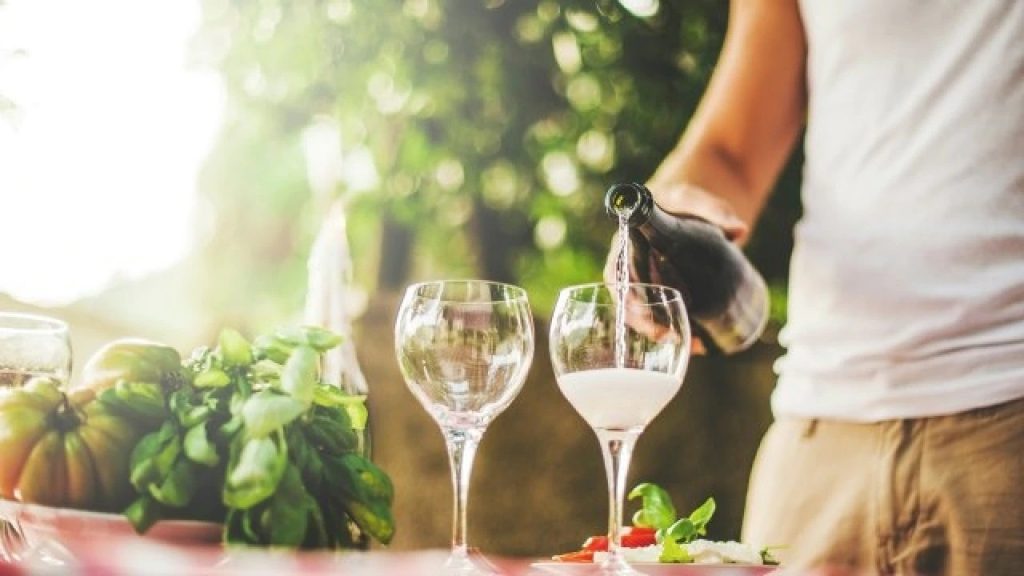 Furthermore, chardonnay wines are dry, which means that they don't contain a lot of sugar, or in other words, they typically don't have a lot of calories. A fully dry wine is produced by pressing the grapes and then converting the sugar into alcohol by yeast. However, sometimes they can be sweeter, and this can be either on purpose – because the winemakers left some residual sugar, or simply because the yeast hadn't completed the fermentation – regardless, even with a few grams per litre of residual sugar, the wine is still a dry wine.
Serving Chardonnay
You should always serve your nice bottle of chardonnay wine chilled. This is because if it's too cold the flavours and the aromas will be muted, and if it's too warm the flavours will be muddled. The perfect temperature for a chardonnay white wine is between 10 and 12 °C.
Pairing Chardonnay with Food
Because it's so diverse, chardonnay can be matched with many different dishes, depending on the style. Unoaked, pure chardonnays pair well with seafood, such as oysters, shellfish and fresh cheeses. Medium-bodied chardonnays go well with firmer fish, like swordfish, chicken, food cooked in butter, creamy pasta and medium-aged cheeses. Full-bodied, rich, oaky chardonnays with higher alcohol are best for dishes rich in proteins, grilled meats, heavier cream sauces, etc.