Automotive
Benefits of Bull Bars: 3 Important Factors to Consider When Buying One
Equipping your 4×4 with a bull bar before venturing off the beaten track is like washing your face and teeth in the morning – everyone should do it, and if you don't – shame on you. The Australian outback can be unforgiving, and you never know when you're going to collide with a kangaroo or an inanimate object that will leave you stranded in the middle of nowhere without help in sight.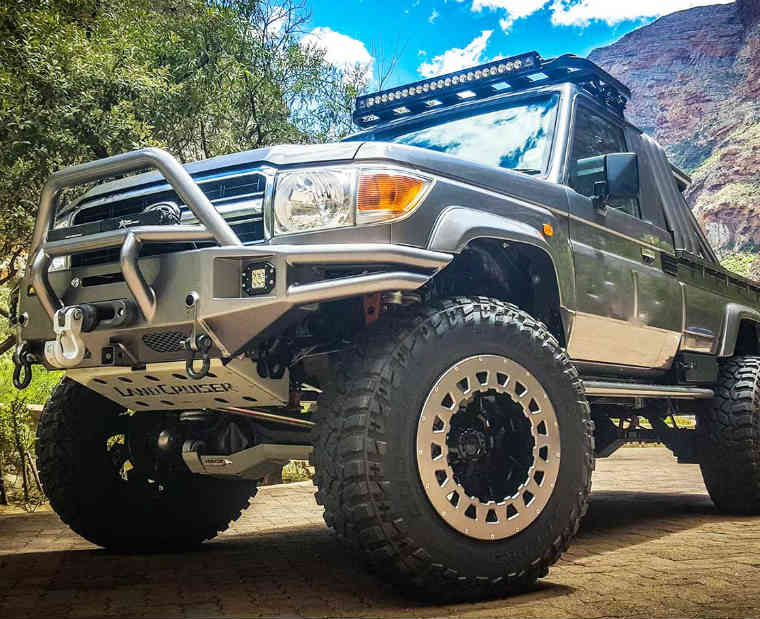 There are plenty of bull bars available on the market, suitable for a wide range of vehicles to ensure a proper fit. And while choosing a bull bar that enhances your vehicle's aesthetics can be tempting, functionality is far more important.
Bull bars are one of the most versatile and functional pieces of off road equipment. They protect your vehicle's vital components, but they can also be used as a mounting platform for many 4WD accessories, such as driving lights, winches, light bars and antennas. That being said, when choosing a bull bar for your vehicle, you need to consider where you'll be driving your vehicle, the type of driving you'll be doing, and how much other off road equipment you'll be carrying with you.
You'll want a bull bar that's well-designed, properly-engineered and manufactured to the highest standards, while being compatible with your vehicle's safety systems, including the parking sensors, SRS airbags, active cruise control systems and lane departure warning systems. Here are three important factors to consider in order to make a good pick.
Materials Bull Bars Can Be Made From
Most bull bars are made from aluminium or steel. Steel bull bars offer the most strength, so they're best suited for vehicles that are going to be driven in areas with high chances of animal strikes, such as the Australian outback. However, keep in mind that not all steel bull bars are made the same – some will feature a better design with more folds for extra strength, whereas others will be made from higher-grade, thicker materials, such as stainless steel. Basically, you get what you pay for.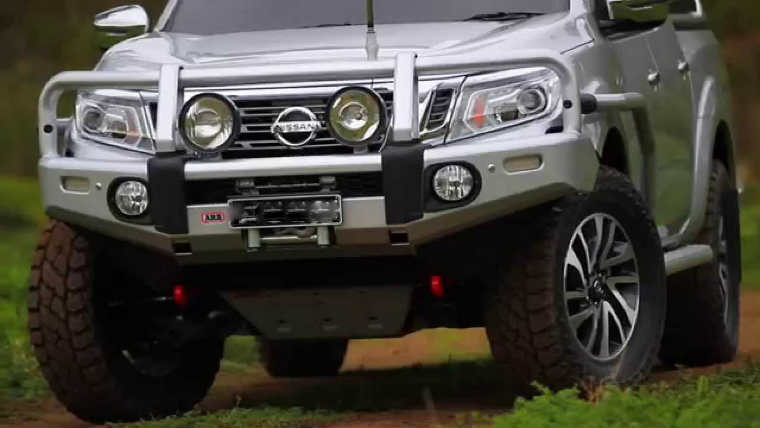 Aluminium bars, while not as strong as their steel counterparts, have the benefit of being considerably lighter. This means that they won't hurt your fuel economy as much, have a lesser effect on your vehicle's handling, and won't wear your components, such as the tyres and suspension. Furthermore, aluminium bars have stronger corrosion-resistance properties and a more appealing polished finish. Some bull bar manufacturers offer a variety of alloy grades and intricate shapes to achieve strength similar to that of steel bars.
No matter what material you end up going for, both aluminium and steel can be used to mount extra 4×4 off road gear.
Bull Bar Design
Picking the most suitable bull bar design for you will mostly depend on how you intend to use it. If you're mainly driving in areas with a high chance of animal collision, you'll want a bull bar that's built for providing as much protection as possible, including bonnet, cooling system, headlight and under-vehicle protection. If you're going to venture off the beaten track for the most part, driving through rocky terrain and scrub, look for a bull bar with outer tubes that are compatible with side steps and rails for extra protection down the sides of your 4×4.
And if your bull bar's main purpose is going to be mounting other 4×4 accessories, then you won't need the protection provided by outer tubes, so you can opt for a center tube bull bar or a bull bar that doesn't feature tubes whatsoever and mimics the vehicle's original bumper. No matter the design you end up going for, make sure it doesn't negatively impact your vehicle's ground clearance and approach angle. In other words, look for a bull bar with upswept outer wings.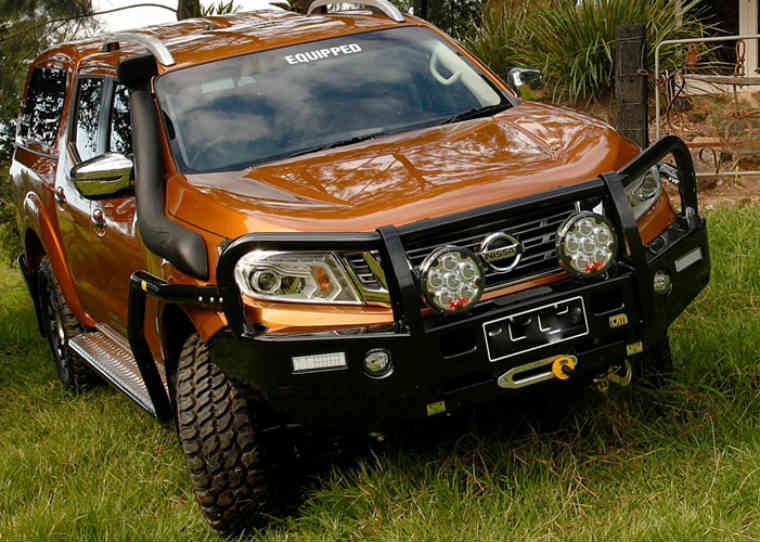 Mounting Extra Accessories
If you want to mount extra accessories to your bull bar, such as a winch, you'll need a bull bar that's winch compatible. Some bull bars can be equipped with and without a winch. Steel bull bars can usually have the winch bolted right in, but aluminium bull bars will require a winch cradle. If you want to fit light bars, driving lights and antennas, you'll need to make sure there's enough room for fitting these items. Most bull bars come with holes for mounting driving lights and tabs for mounting antennas.
If you want to fit side steps and rails, you'll need to make sure the bull bar features compatible outer tubes. And if you want to fit extra under vehicle protection accessories like bash plates, skid plates or steering guards, you'll need to make sure they'll fit with the bull bar.
Some other features to look out for in bull bars are high-lift jack points, daytime running lights, fog lights and other aesthetic components like cover plates and buffers when no winch is attached. Basically, there's a bull bar for everyone out there, and as long as you know what you want from it and what to look for, you'll have an easy time finding it.